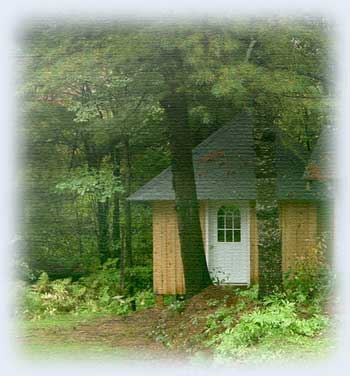 ...many years ago, there lived a young girl who loved to bake for her family. Cookies, cakes, pies and other sweet treats- lots of ingredients were used and there was rarely anything left over. One thing that did seem wasteful to her was the many dozens of broken eggshells ~ what could she do with those, she wondered?

When she had extra time, she would blow out the eggs saving the whole shells to paint or dye for special times such as Easter Egg hunts. But blowing out the eggs was hard work and took a very long time to do, and many shells still did not get saved for later... alas, for most of them, the dustbin was their fate. One day she had another idea; instead of blowing out the shells she would cut them open with her sewing scissors and decorate them for something very special ~ ornaments to hang upon the Christmas tree!

Little by little, as she made cookies and cakes and other goodies, she saved up the shells. Then, using paints and trimmings of golden and silver fabric to decorate her creations, she designed little rooms or landscapes with tiny figurines inside each one ~ from rabbits to kittens, puppies or dragons- as long as they were small enough, anything might do!

This was how she started, and if you enjoy making things, you can too!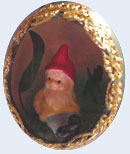 Please note these pages do include photos of eggs that have been sold. If you contact me regarding a particular egg that has been sold I can create another for you, depending upon availability of figurines.

General Pricing guideline is as following:
May Basket and Sweet Nothing eggs $15 - These are simple painted shells with trim only, no additional decorations inside.
Valentine, St. Patrick's, Easter & Halloween eggs from $22
Individual Christmas eggs from $25
Set of six Nativity eggs $120
Hanging Baby Bassinet eggs from $30
I do special orders as well for Birthdays, Anniversary, Wedding eggs etc from $25

Browse current ornaments for sale in my online shop, FairyTaleEggs!



:Home: | :Spring Eggs: | :Summer Eggs: | :Fall Eggs: | :Winter Eggs: | :Cloud 9 Eggs: | :Tidbits: | :eBay Items: | :Contact Me: